punctual partnership
We regularly collect food and funds and set up partnerships with businesses and institutions to keep the Belgian Resto du Cœur running. There's no typical partnership: everything is possible, as long as the aims and values of the Resto du Cœur are in line with the nature of the project! Thus, the project can be defined in accordance with the partner's characteristics and possibilities.
Juin 2020
Eggusto
This company which manufactures fresh and organic pasta was absolutely keen to help us and donated 86 kilos of pasta which we were able to redistribute throughout our network.
Barilla

Barilla gave us more than 10 tonnes of pasta! In this difficult period where our stocks ran out quickly, we were very happy to sign this partnership with them. Or, nearly 100,000 portions of pasta that will be distributed in the form of meal packages.
Herta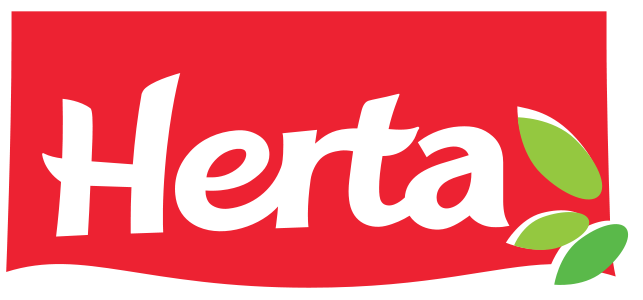 In partnership with Nestlé, we received from Herta a few tonnes of ham of different varieties, bacon, grated chicken, ... and 320 kg of pizza dough!
Almo Nature

Almo Nature specializes in quality food for dogs and cats! Thanks to them, we will be able to distribute more than 5 tonnes of kibbles and patées for dogs and cats!
Nestlé
Thanks to Nestlé, we will be able to distribute cereals and breakfast cookies to our 17 Restos du Coeur in Belgium! In total more than 2 tonnes of products will be redistributed!
Mai 2020
Ardo
12 pallets is the quantity of frozen vegetables that we received from the company Ardo in order to offer balanced packages.
Maniet Luxus
Manit Luxus has given us over 2,600 pairs of new shoes! This important donation will restore dignity to our hundreds of beneficiaries by offering them an essential product. This solidarity is the very foundation of the existence of Restos du Coeur.
Edenred
Donate with Ticket Restaurant ?! This is what Edenred offered us!
2019
Soubry
"Soubry: the taste of being together" declares the Belgian manufacturer of pasta in his communication. Thanks to its collaboration with Restos du Coeur, Soubry wants to help bring people together and fill empty stomachs in a healthy and nutritious way.
Soubry offers 7 tonnes of pasta at Restos du Coeur in 2018 and 2019, which equates to 70,000 servings of pasta in our restaurants and meal plans!
NN Insurance
Many thanks to NN Insurance that, this year again, has given us the opportunity to buy 95.000 diapers for the children of the Resto du Coeur.
Socio-professional integration objective
The Federation of the Resto du Cœur aims to properly reintegrate its customers via a training structure focused on integration. So it called upon the Ministry of Employment and Training for the non-profit sector, with the objective to set up a project of socio-professional integration.
Appeal for food surpluses
The Federation of the Resto du Cœur would like to collect more food production surpluses in a process that meets the FASFC (Federal Agency for the Safety of the Food Chain) standards. That's why it actively calls upon Walloon, Flemish and Brussels companies.